Cadillac is recalling certain 2023 model year Cadillac Escalade and Cadillac Escalade ESV over an issue with the full-size luxury SUVs' rear suspension. 
The problem: a third-party supplier may have provided Cadillac with rear suspension bolts for the rear suspension outer camber control arm assembly that have not been properly heat treated. If a bolt is not properly heat treated during the manufacturing process, it may weaken over time, and eventually fracture.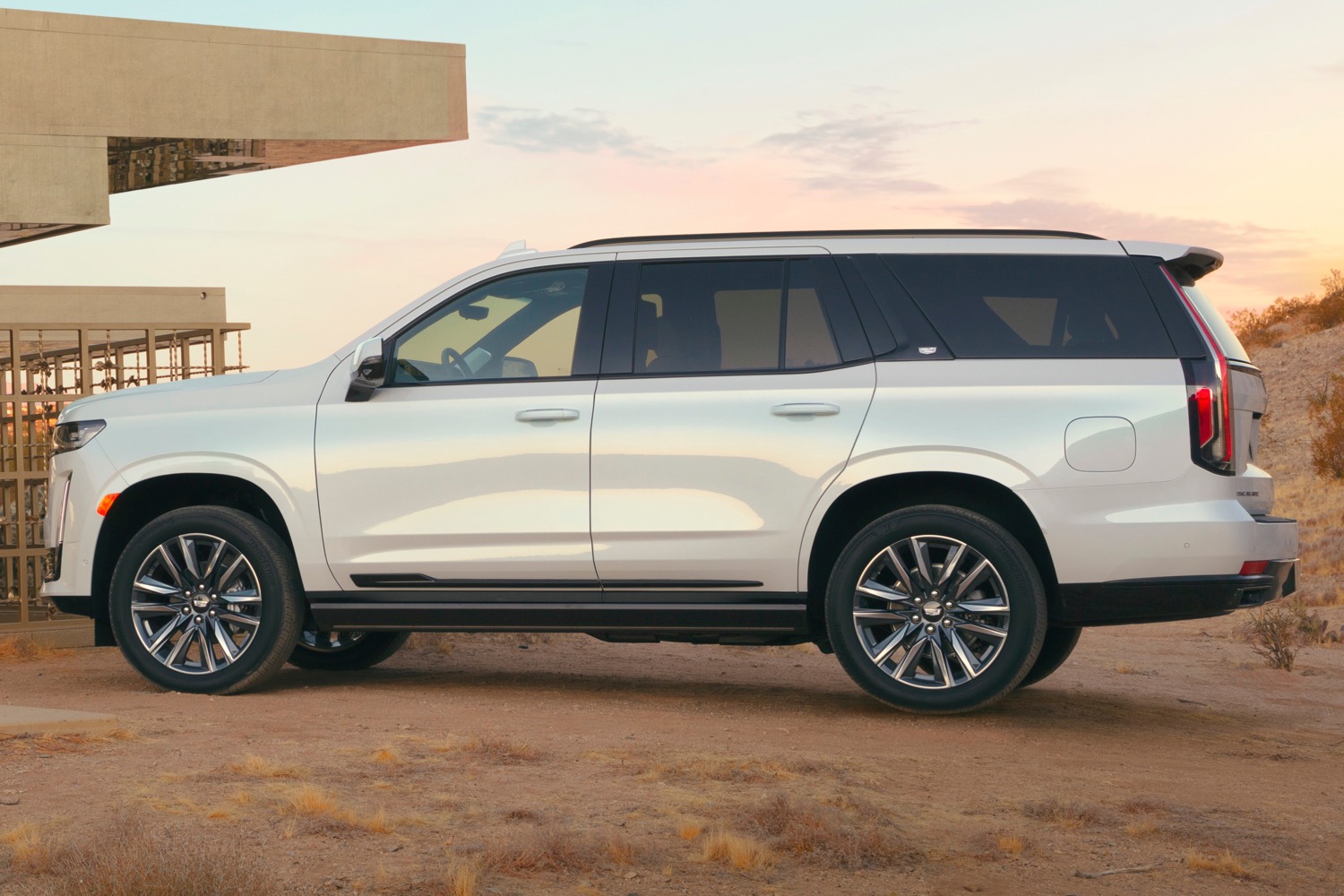 The hazards: a fractured bolt could case the rear wheel to be misaligned, thereby increasing the risk of a crash.
The fix: since either the left or right rear suspension, or both sides, may have been fitted with the incorrectly manufactured bolts, dealers are instructed to replace both rear suspension outer control arm bolts. Cadillac has pre-shipped an initial supply of Rear Suspension Adjust Link Bolts, part No. 11603317, to dealerships that are known to have affected Cadillac Escalade and Escalade ESV units on their lots, starting on September 21st, 2023.
Note: a sale hold has been placed on all affected 2023 Cadillac Escalade and Escalade ESV units currently in dealer inventory until the appropriate fix has been applied and properly registered with Cadillac's parent company, General Motors. Using a potentially affected Escalade for demonstrations, trading it to another dealership, or selling it is illegal under federal law until it has been properly repaired.
Affected components: rear suspension adjust link bolt.
Affected vehicles: 
2023 Cadillac Escalade
2023 Cadillac Escalade ESV
Number of affected vehicles: Cadillac indicated that a total of 223 vehicles are affected. It's important to note that this includes both the Cadillac Escalade and Escalade ESV, along with the 2023 model year Chevy Tahoe, Chevy Suburban, GMC Yukon and GMC Yukon XL.
Owners should: the wording of this recall notice indicates that no affected units of the 2023 Escalade have been delivered to customers and are all still in dealer inventory. Cadillac Escalade owners can reach out to Cadillac customer service using the information below with any questions or concerns.
Contacts:
Cadillac recall number: N232415910
Cadillac customer service number: 1-800-333-4223
Subscribe to Cadillac Society for the latest Cadillac Escalade news, Cadillac recall news, and around-the-clock Cadillac news coverage. We also invite you to join the latest discussions in our Cadillac forums and Cadillac Escalade forum.